LTAP Provides Technical Training for Local Agencies
The Arizona Local Technical Assistance Program (AZLTAP) exists to help local agencies use existing resources more efficiently and to cope with transportation problems by increasing their expertise through technical and management materials, training, and advice.
The AZ LTAP brings together governmental, academic and private resources and information to ensure a safe, effective and efficient transportation system in the state of Arizona. By delivering new concepts and ideas, training, technical assistance and by disseminating research results and new technologies for both transportation providers and users, the AZ LTAP is paving the way as a leader in transportation information exchange.
LTAP Does Not Provide Technical Training for the general public. If you are an individual not employed within a local public agency, here are a few other resources to consider:
Heavy Equipment: 
Other Training (i.e. Flagger & Traffic Control):
Arizona Local Technical Assistance Program (LTAP)
1130 North 22nd Avenue, Phoenix, Arizona 85009
Phone:602.712.4050 
Email: [email protected]
News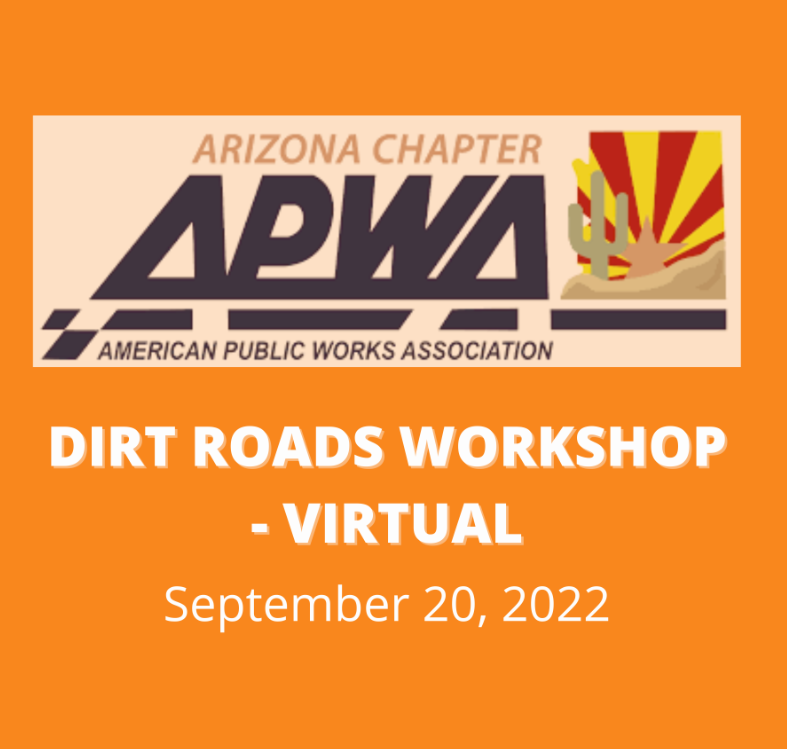 30 August 2022
Arizona Chapter APWA - Dirt Roads Workshop (Virtual)
DIRT ROADS WORKSHOP (VIRTUAL)
When: TUESDAY, SEPTEMBER 20, 2022 | 9:00 AM TO 12:00 PM
Workshop